About
Hi, I'm Cam. It's nice to meet you.
I started my optometry practice at the North Hill Shopping Centre in 2003. I can't believe how time has passed!
After being a "wandering rose" through various practices in Calgary and Southern Alberta, I have finally found a home at the corner of 29 Street NW and 16 Avenue NW (across from the Foothills General Hospital).
It's called Wink Optometry, and it's my baby from the floors to the ceiling tiles.
I have brought my existing patient files with me and I am excited to meet new patients at my new office!
Come see! Sorry bad eye pun. : )
Our Doctors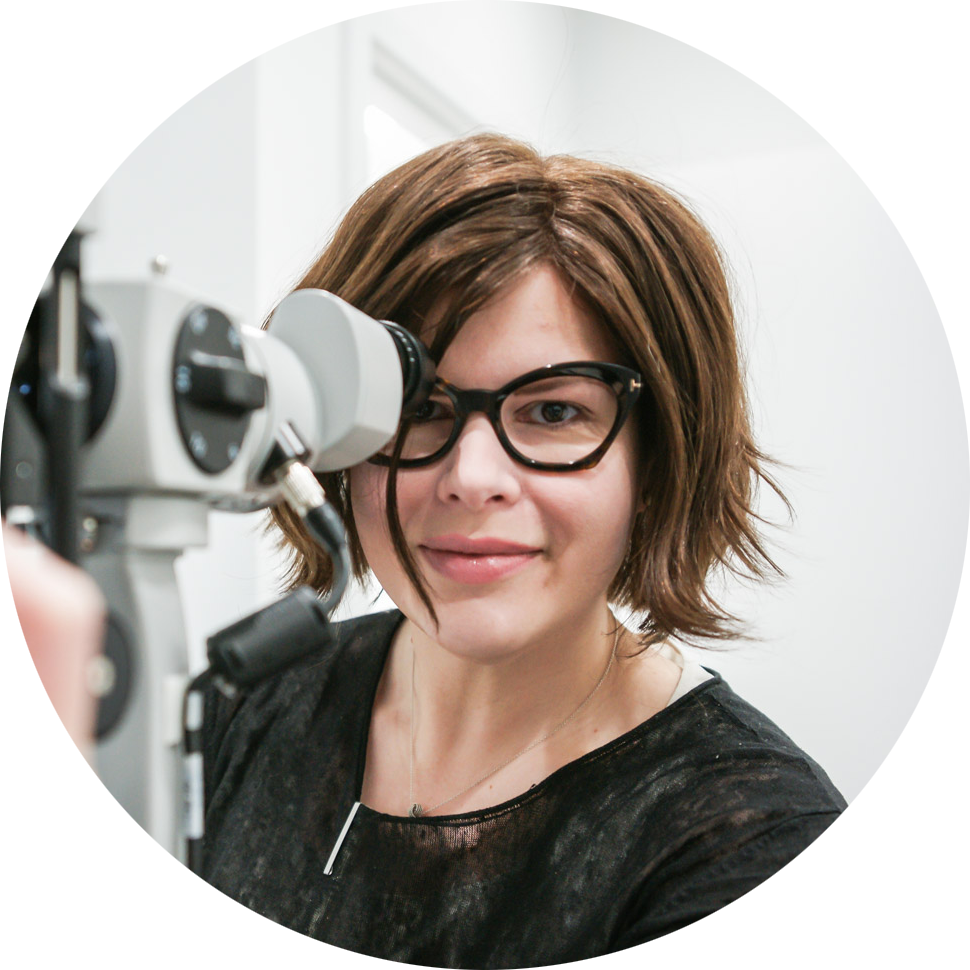 Camellia Alford-Mazur, OD FAAO
Born in Winnipeg, Manitoba, Camellia graduated from the University of Manitoba with a B.Sc. in 1994. She studied Optometry at the Illinois College of Optometry in Chicago, IL earned a BSVS in 1997 and graduated with a Doctorate in Optometry in 1999. Camellia stayed on a year to pursue a primary care residency at the Illinois Eye Institute before completing a Fellowship in the American Academy of Optometry in 2002. After working some time in Joliet, IL, she then returned to Canada and began her optometry practice in Calgary in 2003.
In her spare time, Cam likes to knit, sing, cook, watch movies and go on walks with her husband, John. Cam also took up dressage after moving to Calgary, and her husband John introduced her to golf and cross-country skiing. Those who know her secretly love the fact that a she loves Hello Kitty and Pusheen. She might tell you that the stuffies in the office are for her child patients....we know better!